Danger Along the Ohio
by Patricia Willis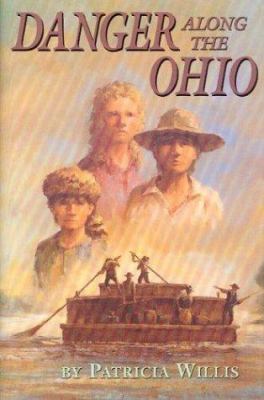 Kirkus
Copyright © Kirkus Reviews, used with permission.
9780395770443
A bracing work of historical fiction makes an unfriendly place of the Ohio riverfront as three children fight for their lives. In May 1793 the motherless Dunn family--Papa, Amos, Clara, and Jonathan--have almost completed their long trek from eastern Pennsylvania to the place where they hope to make a new life, the Ohio frontier. Amos, 13, is particularly anxious to start over; his memory of a terrible event and his subsequent guilt can be assuaged only in a new place. When the riverboat that is to carry the family to Marietta is ambushed by Indians, a terrible battle ensues, and in the confusion, the boat goes adrift, carrying the Dunn children down river. A second Indian attack causes them to abandon the boat and they land on the north shore of the Ohio River. Their only course is to walk to Marietta, following the river. Along the way, Amos spots a boy clinging to a floating log, and rescues him. He is an Indian boy, barely alive from a gunshot wound, and the children start to nurse him back to health. Still ahead for them: They are taken prisoner by a band of Shawnee, and need to reach Marietta, hoping to see their father again. Willis (Out of the Storm, 1995, etc.) has created a rousing adventure; it will have readers turning the pages and rooting for the spunky Dunn kids all the way. (Fiction. 9-12)
Horn Book
(c) Copyright The Horn Book, Inc., a wholly owned subsidiary of Media Source, Inc. No redistribution permitted.
9780395770443
Fiction: I Amos and his siblings are separated from their father during an Indian attack as they travel the Ohio River in 1793. The survival story moves quickly, but sentimental subplots mixed with romanticized views of Native people weaken the tale: Amos befriends a Shawnee boy after saving his life, thinks that if kidnapped and adopted by the Indians he'll be able to forget a tragedy he caused, and finally finds peace with the help of a sage old Indian. Horn Rating: Marginal, seriously flawed, but with some redeeming quality. Reviewed by: jmb (c) Copyright 2010. The Horn Book, Inc., a wholly owned subsidiary of Media Source, Inc. No redistribution permitted.